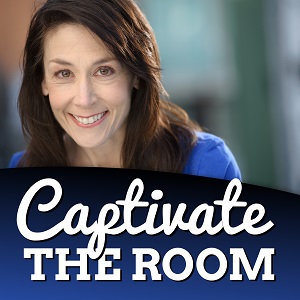 Welcome to the show!
Today I've got another coaching episode for you.  I've been getting great feedback on these so we will keep working through issues that I know you might have dealt with or recognized even within yourself.
Today I'm working with Jen and she's struggled in the past to really find her voice and use it boldly.
During the episode Jen and I take a look at her psychology of the voice story and work with a few techniques to get her speaking more boldly, with more confidence.
If you want to step into a bolder voice make sure you go to www.captivatetheroom.com and look for the Voice Formula.