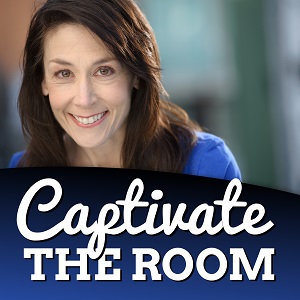 Welcome to the podcast and to 2020!
I've got a great episode for you today, another one of my live coaching sessions.  I got a lot of great feedback about those live coaching sessions so I thought I'd run another one for you.
Today I'm working with a lovely woman named Lilach.  In this episode I'll be coaching her through the bad voice habits that I hear and shifting her into a new sound.  In the process of Psychology of the Voice Effect and the release of the muscle memory, I find that the voice story, the old story from the past often leaves with with removal of the bad voice habit.
It's exciting and transformation at it's finest.
If you'd like to join my upcoming group, make sure you head over to www.captivatetheroom.com/camp