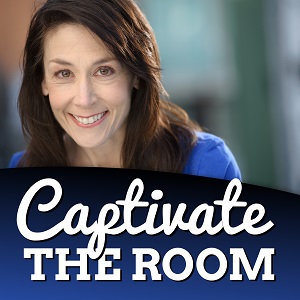 Welcome to the show!
Today I'm returning to my favorite topic, the Psychology of the Voice.
This is the method that I've created, taught and crafted over the last 28 years as a voice coach.
It's a different approach and from the research I've done, the best way to get lasting results that not only shift your actual voice but how you feel about using, rewriting the voice story and giving you ultimate confidence.
Everyone is usually after confidence when they want to work on their voice and I find there are a lot of ways that people are pitching confidence that just won't work.  Confidence comes from putting a different product out with voice yes, but it also comes from a different inside.
That's what you get with the Psychology of the Voice.
Find out more about both in today's episode.
If you want to sign up for the Voices of Success live webinar on January 16th, go here:
https://captivatetheroom.com/voices-of-success-webinar/ 
For more information about the upcoming round of Voices of Success go here:  https://captivatetheroom.com/voices-of-success-8-week-live-online-course/