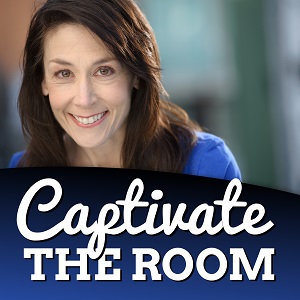 Welcome to the show!
I hear so many people resisting using their voice.  Sometimes it's just literally facing the music and getting the work done, other times it's just a decision to stay in the shadows and continue to play small.
The voice is key in catapulting you to the next level of your success and your voice is going to help you get there but for many people that is really scary, the thought of actually being heard.  I mean from a literal sense, loud enough to putting one's words out there.
But, it is essential that you find your voice and stop resisting being heard.
If you want to join the 5-day challenge and find out how to stop resisting using your voice, click here:  www.captivatetheroom.com/vos5/