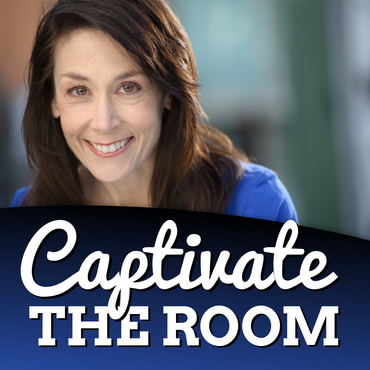 Preparing for and Delivering a Presentation My Latest Experience
Welcome to the show!
Today I'm talking about my presentation that I recently gave at Podcast Movement 18.  Many people ask me about practicing and preparation and so I thought I'd talk about my experience from start to finish.
I love Podcast Movement and was so honored to be able to speak live again at this year's conference.
There were some twists and turns that I'm sharing so you know how I dealt with unforeseen glitches and recovered from them.
I hope you find this process helpful.
Remember, if you want to join my live 8-week online class Voices of Success this is the last week to register!  We start next week.  
Go to www.captivatetheroom.com
Make sure you take a look if you want to head into the new year with a Voice that Makes People Listen so you can get to the next level in your business and personal life!