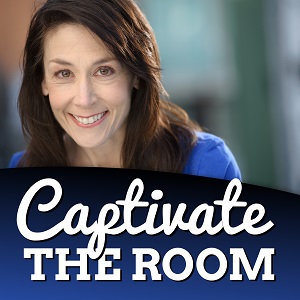 Welcome to the show!
You are in for a real treat today!  One of my favorite people is with me on the show today.  I had the pleasure of working with my guest, Amelia Anderson a few months back.  Amelia is such a joy to listen to and is doing some amazing work in the world, I'm so delighted she was willing to come on the show.
Amelia and I spend time talking about her global work through AWAR, the non-profit she co-founded,
We also talk about change in the workplace and what it will take to create a space for more women at the table,
We also talk about the voice and the power of making people feel with your voice.
I know you are going to love this episode!
Guest Bio
Amelia G. Anderson
Biography
Amelia Anderson is a seasoned corporate finance executive and a passionate advocate for gender equality. Amelia has forged a reputation across the global aviation industry as a thought leader focused on actionable strategies to drive diversity & inclusion.
Amelia is Co-founder and President of Advancing Women in Aviation Roundtable (AWAR), a non-profit founded in 2015 to work with CEOs and other senior aviation executives around the globe to promote the development and advancement of women leaders. AWAR produces its signature Leaders Luncheons on multiple continents each year, and its participants and sponsors include many of the leading organizations in the global aviation industry.  Amelia also leads numerous private workshops and other roundtable events, delivers keynote presentations, and serves on a range of industry panels across the sector each year.
Amelia currently serves as Chair of the Dublin City University Aviation Industry "Year of Inclusion" Advisory Committee, a multi-sector working group that kicked off in June 2019. This committee will spend a year studying the D&I challenges facing Ireland's critical aviation industry, and developing recommendations, tool kits and thought leadership publications to address them.
Amelia retired from her 30-year corporate finance career in November 2018, most recently serving as Managing Director, Assistant Treasurer of American Airlines. American Airlines is the largest airline in the world, with 2018 total revenue of $44.5 billion. At American, Amelia and her team executed over $50 billion of best-in-class transactions, including financing 500+ new aircraft, and were named the industry's Airline Treasury Team of the Year multiple times.
Amelia also served as Co-chair of the American Airlines Women's Leadership Program. In this role, Amelia steered the transformation of the initiative from a purely networking focus to a strategic, mission-driven program, integrated with other leadership pipeline functions and reaching beyond headquarters into flight operations, technical operations, airports, and international operations.
In 2017, Amelia was honored to be named the inaugural recipient of the Aviation Woman of the Year award by Airfinance Journal, in recognition of her global leadership in both aviation finance and diversity & inclusion.
Amelia holds a BS degree in Finance and Economics from the University of Alabama in Huntsville, and an MBA degree in Corporate Finance from Georgia State University in Atlanta. Amelia, her husband Robert and their two teenage daughters reside in Coppell, Texas.
amelia.anderson@AWARglobal.com
LinkedIn:  https://www.linkedin.com/in/amelia-anderson-1339968/