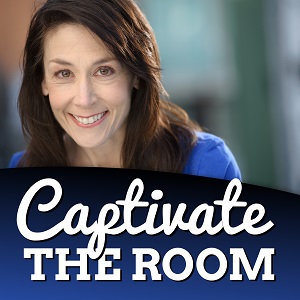 Welcome to the show!
I know you are going to enjoy this episode with my friend Laurie Wright.  Laurie has found her voice in such a big way. 
In today's episode we talk about her journey and how it led her to the work she does today, helping people over 40 find the way to make the second half of their life their best.
Laurie and I also discuss voice and how technology was helpful to her in mastering liking her voice and getting more comfortable using her voice and getting more and more visible.
Guest Bio
Laurie Wright, also known as Not Your Average Grandma, likes to call herself the Queen of midlife transformations, after scoring a hatrick by having one in 3 different categories in the past 13 years: love, health and career.  
At age 47, she faced divorce after being married for 25 years, at 55 her realization that her arms had turned into bat wings led her to get in the best shape of her life, and most recently, at age 60, she left her corporate career for good and took her part-time passion of coaching full time.
Her mission is to help other middle-aged women stop settling for a life they don't want and figure out what they do want, so they are poised to enter their next chapter with renewed passion, purpose and focus. She has created a program called "Make the Rest Your Best." where she teaches her MOJOO Method system in a guided, interactive way that offers support and accountability to help accelerate the transformation process. She believes everyone is here for a reason and what she loves most is to lead them to it.