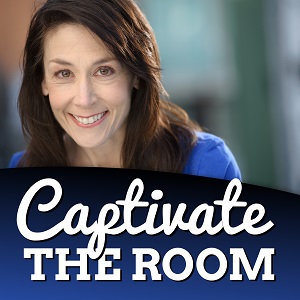 Welcome to the podcast!
Today I've got a great episode for you, How to Keep All Eyes on You When You Speak.  That doesn't even mean standing on a stage speak, that means every time you open your mouth do people listen, do they keep all eyes on you?
Most people go about this the wrong way, that's why I want to teach exactly what it takes for you to really have all eyes on you.  I want you to command the space and make an impact with your words and message.
It's easier than you think to captivate the room.  You just need to know the technique.  Today, we are covering a lot of it.
If you are interested in joining the last round of Voices of Success my 8-week online live group coaching program then make sure you sign up before Sunday at www.captivatetheroom.com/vos8
Facebook:
https://www.facebook.com/captivatetheroom/?
https://www.youtube.com/user/theredsweaterlady
Free training! The Voice Formula:
https://captivatetheroom.com/voice-formula/
Instagram: https://www.instagram.com/captivatetheroom/
Subscribe and Review on iTunes: https://podcasts.apple.com/us/podcast/captivate-the-room/id1091333779